Thrillers, psychological et al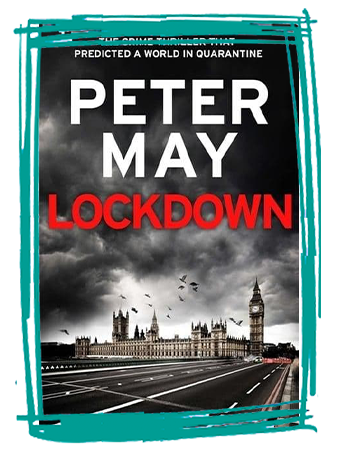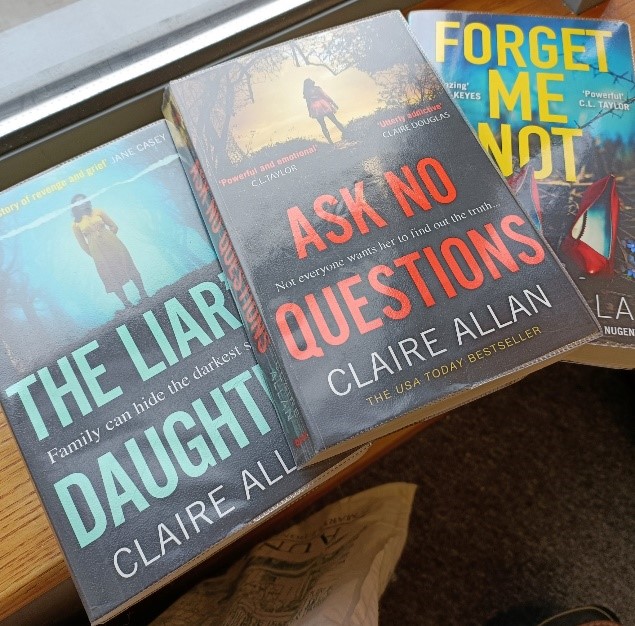 Can I confess now that as well as all the books I have mentioned previously I am partial to the odd thriller and police procedural too! 
Recently I listened to Lockdown by Peter May – this was a novel he had written well before Covid and was rejected by his publisher as being too farfetched! Roll on 15 years and they decided it would fit the bill nicely with what was happening across the world.  A killer virus is sweeping London which is the epicentre of the infection, and the authors projected ideas of how society would react and the effect this would have, are scarily familiar. Combine this with a city in quarantine, a health service overwhelmed and a serial killer on the loose and you have a fast paced thriller on your hands! D I Jack MacNeil is tasked with hunting down the killer before the virus gets him or his family, uncovering a web of deceit and intrigue in the process.
It is 'edge-of-your-seat' paced with a human story intermingled that takes you along with it. It is possibly too close to home for some but as a readable and exciting thriller it passes the test with flying colours.
Search Results for lockdown peter may (Libraries NI Catalogue)    
Another thriller author who is at the top of their game at present is local writer Claire Allan. Hailing from Derry she has written a string of psychological thrillers. 'In the Dark' is her 16th novel. Based in Derry it is based on every parent's nightmare when a child, Daisy, goes missing with no clue whatsoever of what has happened. Nora, her mother, is understandably distraught and we meet her 7 years on as Izzy, an investigative reporter, is planning on making a documentary about the case with – or without- Nora's input.   Nora has tried to move on with her life in the years since Daisy went missing – she now has a new partner, and even a new child but nothing distracts her from her grief and as we learn more it is clear that there are undercurrents yet to be revealed in this sad case. The author takes us on many rollercoaster twists and turns as the truth is revealed through the eyes of both Nora and Izzy in an unexpected conclusion. In the Dark
Some of her previous titles include The Nurse, Forget Me Not, Ask No Questions and Apple of My Eye.
Claire Allan consistently delivers relatable stories, grounded in familiar locations around Derry and the North Coast with fully formed characters who remind us of people we recognise, in extreme situations that hopefully none of us will ever find ourselves in. Mental health, anxiety, deceit and obsession feature in her books reflecting behaviour most of us can identify with – at least a little bit -  and her background in journalism gives her writing a depth and immediacy that is accessible and frankly, addictive!  
Search Results for Claire Allan