June 2023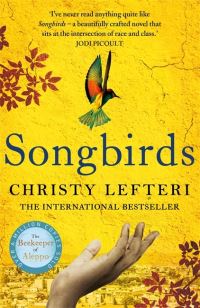 Borrow book
Borrow eBook
This month we are discussing 'Songbirds' by Christy Lefteri. 
Read our review here.
Adult online reading group Zoom Event date and time is Thursday 29 June 2023 from 1:00pm - 2:00pm.
Register now or contact our team at enquiries@librariesni.org.uk
After registering, you will receive a confirmation email containing information about joining the meeting.
Question for discussion below:
What does this novel tell us about the lives of female migrant workers?