Author Events - to go or not to go?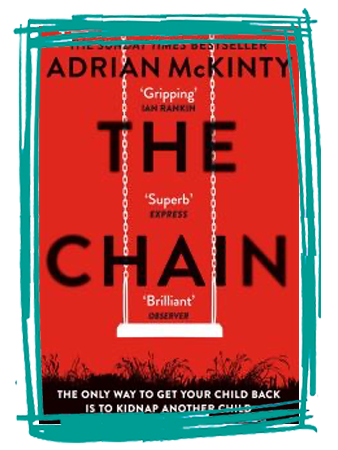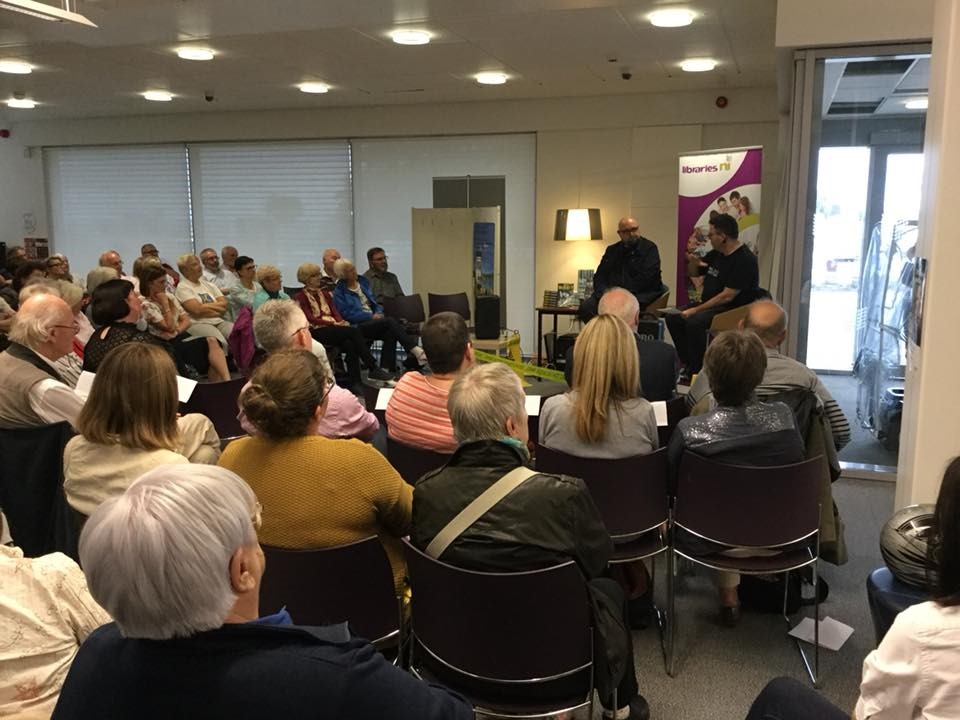 Photo: Steve Cavanagh and Adrian McKinty

I have been to a lot of author events over the years and find them very interesting. An author is not always a good speaker – and there is no guarantee that they will make good interviewees but on the whole, the light they can shed on their book can be an added bonus to the enjoyment a reader can take from the published work. Their inspiration, their lived experience and their own background can all affect how and why they feel the need to put pen to paper – or indeed finger to keyboard!
How the writing of a story has evolved can also be very illuminating. Did it start with a scene, a plot, a character, a location? Did the author know how the story would end when they started to write – or did it reveal itself as the plot unravelled? All of these questions are usually addressed in author interviews and as the reader gets to know more about the author, the more they will want to read their work - resulting in more of their books being sold or borrowed. That is the theory, anyhow, and is why so many authors do the rounds of personal appearances in bookshops and libraries when a new book is published.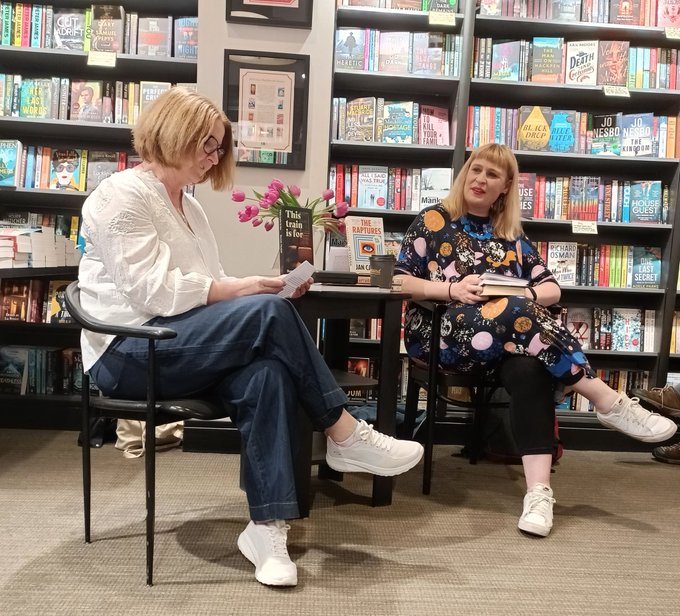 Photo: Bernie McGill and Jan Carson

Not all author events are in the format of question and answer - I heard Jan Carson and Bernie McGill at an event recently in conversation and was fascinated to hear them discuss everything from their personal preferences between novels and short stories to the vagaries of the publishing world, to the lack of adequate investment in the local arts scene, as well as commenting on their own recent works and their works in progress.
I listened in to a zoom interview with Elly Griffiths too recently where she revealed why her most popular series (the Ruth Galloway series) is coming to an end and about the progress of her new detective series featuring Harbinder Kaur. She also writes under her real name of Domenica de Rosa and explains why she uses the pen name of Elly Griffiths for her crime books.
I have heard Ann Cleeves talk about how she started writing and about how she sets her novels mostly in areas that she has lived in – Northumberland, Shetland and Devon. I've heard Patrick Gale talk about the family history that inspired him to write A Place Called Winter and how his love of music helped to form his novel Take Nothing With You. He also talked about how watching a friend suffer from manic depression prompted him to write Notes From and Exhibition - an excellent earlier novel which I would highly recommend. I've also heard Adrian McKinty talk about how he nearly gave up on his writing career before the phone call that resulted in a new publishing deal and the idea for The Chain which relaunched his career, to mention a few! All of these snippets have encouraged me to continue reading their work and to feel a connection of sorts with the authors.
So if you get the chance to go and hear an author speak about their work – my advice is to take it! You never know - you may discover your next favourite writer.

Links to author books on the Libraries NI Catalogue:
Twitter:
@anncleeves


Follow Just Jillian on Twitter (@justjillianblog).