Book Week NI and 'Our Big Read'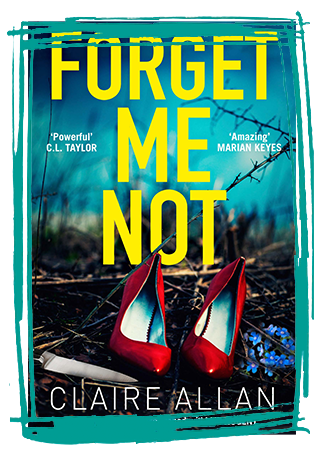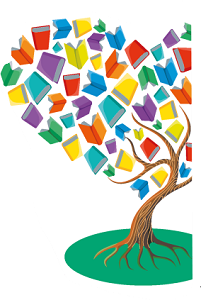 This year's Book Week NI is almost upon us – starting on Monday 16 October we will be encouraging everyone to read, read, read – and to support and visit your local library as well of course.
Along with BBCNI we will be promoting 'Our Big Read' during the week and we will be inviting our readers to join together to read local author Claire Allan's novel Forget Me Not. There will be copies available in all our libraries to borrow and Richard O'Reilly from BBC NI will be interviewing Claire Allan herself online on Monday 16th at lunchtime. Online copies are also available.
Claire is from Derry and still lives there with her family. She was formerly a journalist but is now a successful author of psychological novels as well as a number of contemporary women's fiction under the pen name of Freya Kennedy. Forget Me Not is based in Derry and is a psychological thriller and starts off with the murder of a local woman Clare – before she dies she just has time to whisper 'warn them' to a passing dog walker.  The story then focuses on Elizabeth, the woman who found her, introducing us to Clare's circle of friends who are understandably traumatised by her death. There are long forgotten revelations that emerge along with a mysterious connections to Elizabeth's family with enough twists and turns in this page turner to take you on a breath-taking roller coaster ride.
You will not be disappointed - this is definitely one not to miss!
As well as this event we have bestselling author Lisa Jewell with Steve Cavanagh on Tuesday, also online, -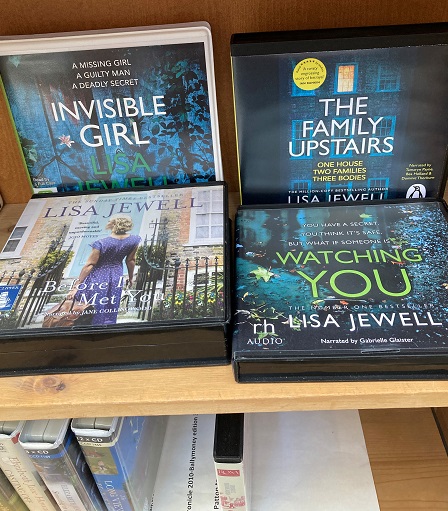 both very successful crime writers and both great characters. This promises to be a very entertaining session as Steve finds out more about Lisa and how she started writing as a bet after being made redundant  - and how her career has progressed from strength to strength.
On Tuesday evening some of our Belfast Reading Groups will join together online with groups from overseas to listen to book critic and blogger John Self talk to author Jess Kidd about her novel 'Things in Jars' – a dark Victorian detective story. All of the invited groups belong to Woodstock Libraries – in Ontario, Georgia, Vermont and even Oxford, England, but the event is open too to anyone else who would like to join online.
On Wednesday we are encouraging everyone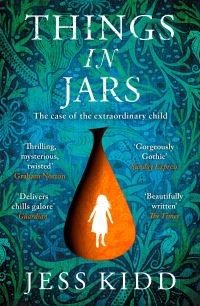 to visit their local Library for 'Love Your Library Day'.  There will be special storytimes, class visits and a variety of other events in your local branches during the week.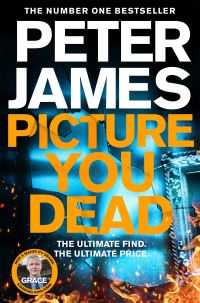 Thursday will bring us to another exciting online event – this time with Peter James – the creator of the Detective Superintendent Roy Grace books amongst others. He will be in conversation with Kathy Clugston from BBC NI sharing stories from his long career and giving us insights into his writing process.
As well as all this during Book Week we will be releasing a series of podcast episodes entitled 'Songbooks' focusing on songs which have been inspired by famous books introduced by a number of different library staff. We hope that you enjoy listening as much as we have enjoyed recording it!
Support us by reviving any forgotten memberships, or registering for the first time, and of course borrowing books for all the family. BBCNI will be joining with us to promote reading and books during the week as well and the airwaves will be full of books, books and more books.
Just the way we like it here @LibrariesNI.
Register for any of these online events here.
Follow Just Jillian on Twitter (@justjillianblog).