From Borderlands to the Empty Room with plenty of Bad Blood along the way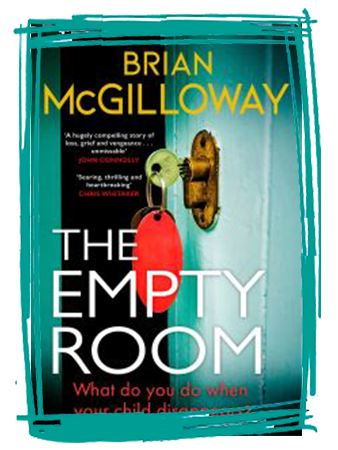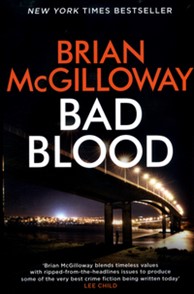 My first introduction to local author Brian McGilloway was quite a few years ago at a Creative Writing Workshop which he took in Ballymena Central. It was part of a number of sessions. Brian wrote the first chapter of a story and the plan was that each group would collaborate to write a chapter to follow on from the last one resulting in a fast moving adventure around Northern Ireland, each group featuring landmarks around their own locality. Brian then edited the chapters ending up with an exciting story that was published on the Library website for everyone to read.
I was very impressed with his ability to manage the group, inspiring them to work together and produce a great end product. It all made sense though when I discovered that Brian is an English teacher as well as a successful author. The skills he uses in teaching teenagers come in pretty handy at times!
 Like many others I was reluctant for a long time to read any crime novels based in Northern Ireland. It seemed too close to home but I was interested to hear that Brian started to write his crime novels after the Good Friday Agreement.  He felt that it was the time was right and the upsurge in crime writing in Northern Ireland since then is proof that he was correct. His first Borderlands was published in 2007 and was shortlisted for the New Blood Dagger Award that year, the first of many nominations and awards for his writing since.
He lives in the North West with his family and sets his books mostly in the Strabane/Derry area – his police procedurals are in two series - one featuring Inspector Ben Devlin and the other DI Lucy Black. I am particularly taken by the Lucy Black stories as there is a touching back story involving the care of her father whose health is declining– the balance between responsibilities at home and work is one which many of us can identify with. I love the way Brian brings in cooperation between the police and the Garda in many of his plots – celebrating the new relationships between the north and south and although he seldom dwells on the troubles of the past he does not ignore them either.
His outstanding standalone novel The Last Crossing is a case in point. It is a post Troubles story – even after thirty years the repercussions are still very real. It's a dark, quietly threatening novel but told with exquisite prose that we have come to expect from Brian's writing.
The Empty Room is his most recent stand alone novel features the disappearance of a 17 year old girl after a party. The story is mostly told through the mother's voice, a grief filled but compelling tale of how far a mother will go to find their child. The story is tense and complex – an excellent if disturbing read.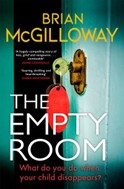 If you are looking for some new police procedural series then look no further! Inspector Ben Devlin and DI Lucy Black come highly recommended – in fact you will find that reading anything by Brian McGilloway is well worth the time spent!
Brian McGilloway titles on the Catalogue 
Twitter: @BrianMcGilloway