Larne's infamous author – Amanda McKittrick Ros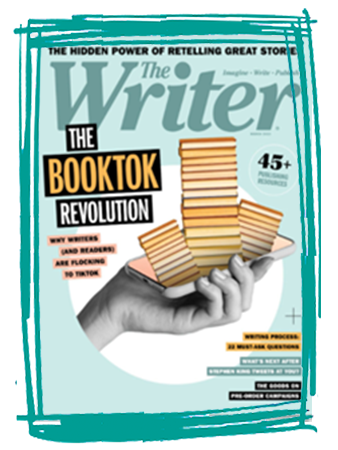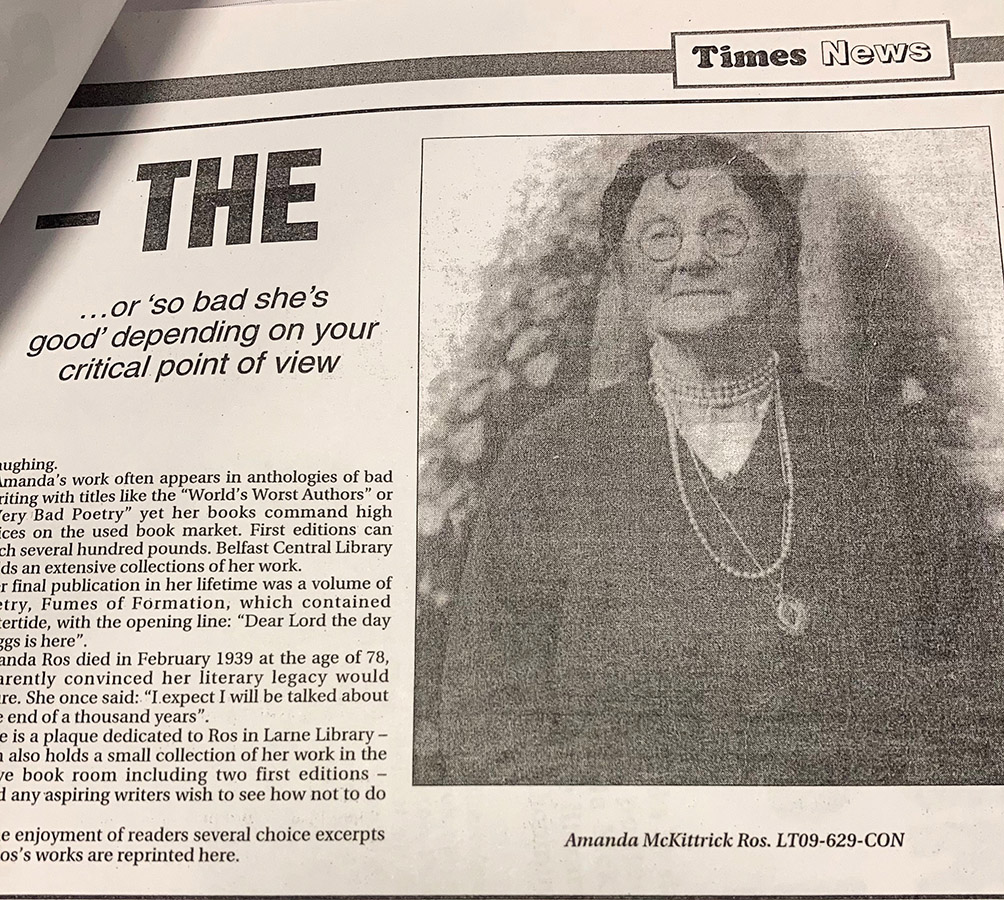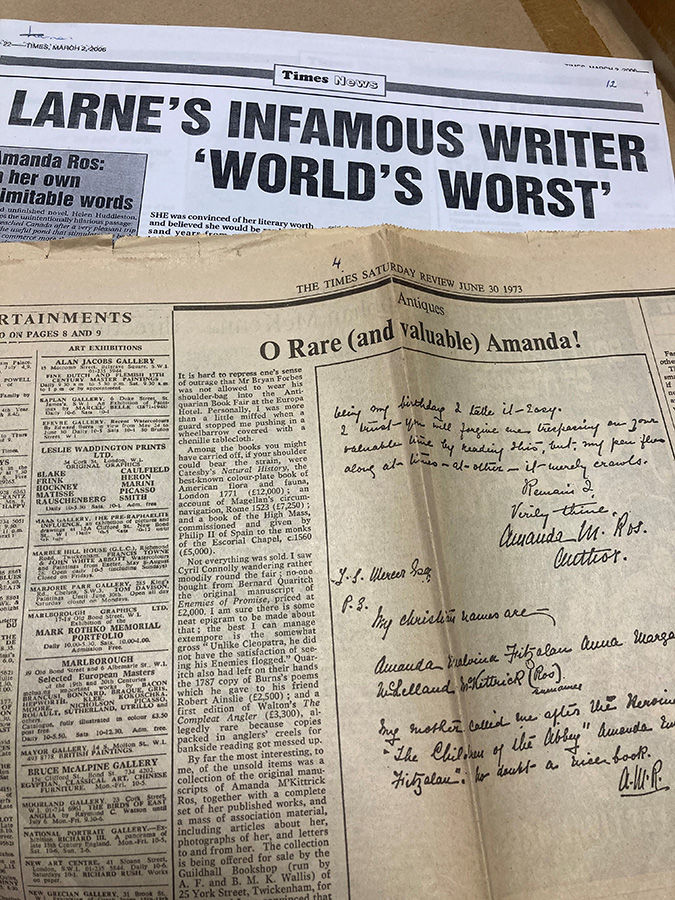 I was intrigued to hear a while ago of a local author who has the dubious accolade of being dubbed the worst of the 'World's Worst Writers'. The Oxford Companion to Irish Literature describes Amanda McKittrick Ros (from Larne) as 'uniquely dreadful'. She was born in 1860 in Co Down then moved to Larne to take up teaching. Her writing style can only be described as elaborate, melodramatic, using startling descriptions with mixed metaphors and inappropriate alliteration with the result being unintentionally hilarious.  She would use twenty words were three would suffice and could see no issue with any of her own writing, being convinced of its brilliance.
She named characters as fruits (Lord Raspberry, Cherry Raspberry, Sir Peter Plum, Christopher Currant, the Earl of Grape, Madame Pear), used thinly veiled insults to publish her displeasure at critics calling them amongst other things 'talent tarnishers' and 'critising crowdrops'  and had a hatred for lawyers in particular after a failed court case, vilifying them with elaborate and hatefilled eulogies.
A poet as well as a novelist, Ros wrote Poems of Puncture and Fumes of Formation. The latter contains 'Visiting Westminster Abbey', with the opening lines
'Holy Moses! Take a look!
Flesh decayed in every nook!
Some rare bits of brain lie here,
Mortal loads of beef and beer.'
She penned three novels with 'Iddesleigh' being the first (published in 1897) which was claimed to be one of the greatest unintentionally humorous novels of all time.
Her "admirers" included Siegfreid Sassoon, CS Lewis, Mark Twain and  Aldous Huxley – he hailed her writing as an example of the 'over reaching of an untutored, unsophisticated writer'. She regarded this as praise indeed completely missing the irony of the accolade.
The Oxford literary group 'The Inklings' which included CS Lewis and Tolkien, held competitions to see who could read Ros' work aloud for the longest without laughing and they wrote letters to her in order to receive the ridiculous replies which she sent back, seemingly oblivious of any ridicule it would afford.
In her own words she joined 'the boundless battallion of the breathless' herself in 1939 in the Royal Victoria Hospital in Belfast after an illness.
There is an extensive collection of her work held in Belfast Central Library which can be viewed on request on the second floor (or you can phone ahead to make sure it is available) so if you want to while away some time in the hallowed halls of history be my guest!
If, like me, you are a frustrated writer and don't want to end up with a reputation akin to Amanda's then I would point you towards two of our (free to download) monthly online magazines on creative writing which can offer handy tips and insights into the literary world.
Unlike Amanda, I welcome any help or advice wherever it comes from!
eMagazines and eNewspapers (librariesni.org.uk)