Merry Christmas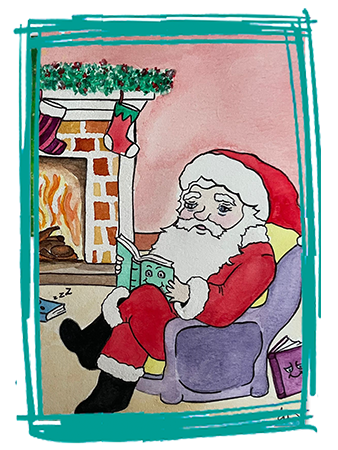 As the Big day fast approaches why don't you dedicate some time in midst of the busy preparations to share the magic of Christmas with the little ones in your life. Share stories and memories – things that will remain with them over the years. Read a special Christmas book, sing a carol, play games.
Check out the link for free resources from the Children section of our website
And maybe even get them to imagine what happens in the Library over Christmas – what do all the books do while the doors are closed for the holiday?
Here is a little poem to spark their imagination and maybe add to the magic of Christmas this year.
Wishing you all a very Merry Christmas and a Happy New Year
(filled with stories, books and more books J)  
Remember our eBooks and eAudiobooks are available through the LIBBY and BorrowBox apps 24/7 @LibrariesNI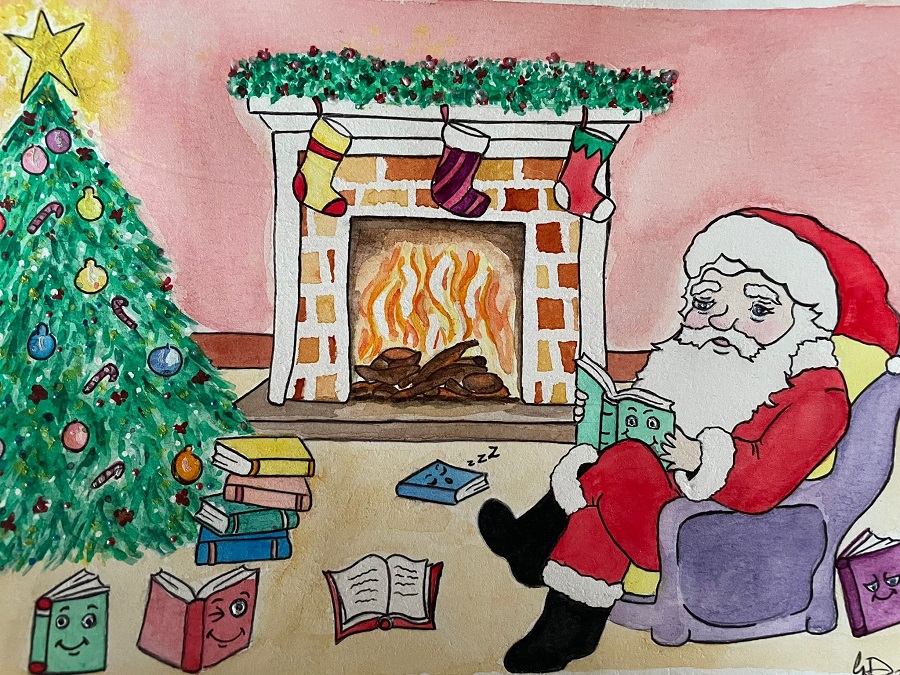 Illustration by Gemma Dummigan Carrickfergus Library (staff)

The Night before Christmas - in LibraryLand
Every book was awake
To the jingle of bells
And the smell
of Christmas Cake
Waiting with hope
For the sleigh to return
Heavy footsteps,
then the smell of soap
He washes away the grime of the world at the end of a long, happy night                                                  
Of present leaving, shortbread eating, chimney sliding – such a sight!
Sitting in his favourite chair
In front of the warm hearth
He reads to them
their favourite tale
Of stables and stars
Of men who come from afar
Of angels and the gift to the world.
Returning to their shelves, contented and warm
The books rest a while in the hope that tomorrow they too
Could bring contentment and warmth to the listeners of their truth.
Spreading peace and goodwill their main end
Till the next and final chapter is penned