Quirky Reads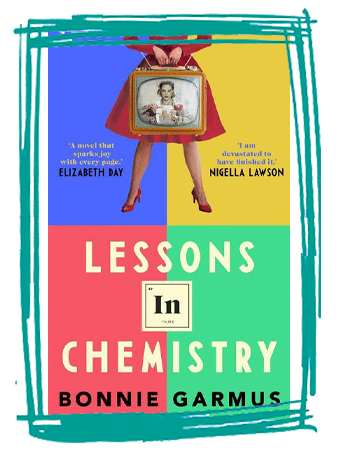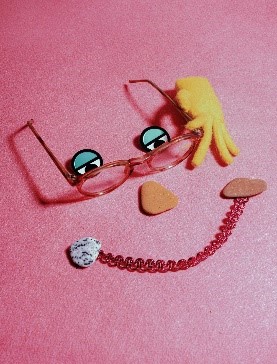 One definition of 'quirky' is something that is "unusual in especially an interesting or appealing way" and anyone who knows me will know that I have a slightly 'quirky' sense of humour. Of course this can extend to my reading at times and I have been known to inflict some 'quirky' books on my reading groups – many of which they have enjoyed despite their initial reservations!                                                         
The definition of 'quirky books' on Good Reads is:-
'Books with eccentric characters, viewing the world in eccentric ways and saying eccentric things. Also books that engage the traditional and conventional manner of storytelling and bring a different and innovative style to the table. Something that is different both in the manner it is written and the story that is told'.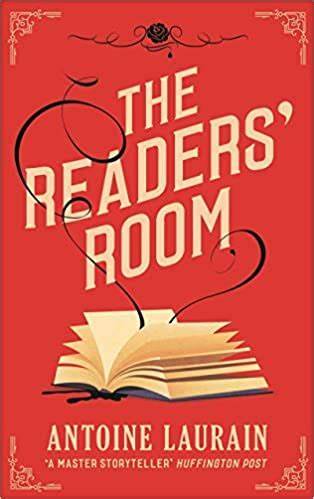 Sometimes I find that some of the quirkiest books can be those in translation - perhaps it is because they are different to the norm with either interesting characters or unusual settings. Antoine Laurain's books in translation are typical, set in France and with unusual plots focusing for instance on an object (The Red Notebook) or a place (The Readers' Room) and allowing the stories to revolve around them. Book search results for antoine laurain on Catalogue
Fredrik Backman, a Swedish author, has made his name with a succession of unusual novels, notably 'A Man Called Ove' which was recently made into a film starring Tom Hanks, and 'Anxious People' a story about a bungled robbery which turns into a hostage situation. Seven strangers are imprisoned together in an apartment with the would-be robber but everything is not as it seems and all is revealed at the end. It was made into a series and released on Netflix last year. Of course I would recommend that you read the book first before being influenced by the filmed version! Book search results for fredrick backman on Catalogue
Jonas Jonasson, also Swedish, wrote 'The Hundred Year Old Man Who Climbed Out of the Window and Disappeared' and 'The Girl Who Saved the King of Sweden' two very quirky reads (with equally quirky titles!) translated from the original Swedish and which have been very well received making the bestseller lists across the world. Book search results for jjonas jonasson on Catalogue
There has been a trend in recent years to portray characters who are on the autism spectrum – you may have noticed this as it has spilled over into the programmes on TV featuring a succession of quirky Scandinavian detectives wearing Icelandic sweaters! They tend to be the best at their jobs and are selflessly focused on solving the most horrific of crimes. Astrid In Paris (a series on Netflix) is another example of this featuring an eccentric character and highlighting how autistic tendencies can be extremely useful in some professions.
Graeme Simsion's series of Rosie books take a lighter approach -  starting with 'The Rosie Project' which focuses on a young professor with Asperger's - he devises an unusual method of selecting a mate with hilarious results and the series follows on with 'The Rosie Effect' and 'The Rosie Result'. In the process of entertaining us with this excellent trio of books the author also succeeds in educating his readers into some understanding of the challenges and different world views that results from being neurodivergent.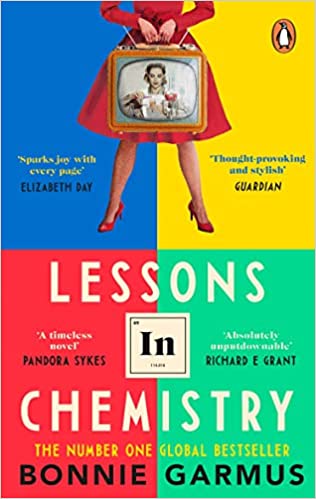 Another quirky novel on trend at the moment is Lessons In Chemistry by Bonnie Garmus featuring a very unusual female character this time in 1960s America. Elizabeth Zott is a brilliant chemist who is forced to become a television chef when she finds herself unemployed as a young, single mother. Humourous and poignant, this story challenges a lot of the social norms of the time and I really enjoyed reading it.
Other 'different' novels which I would recommend if you are looking for something a bit lighter and, well, quirky, are Eleanor Oliphant is Completely Fine by Gail Honeyman, The Museum of Broken promises by Elizabeth Buchan, The Lost letters of William Wolff by Helen Cullen and Lost property by Helen Paris.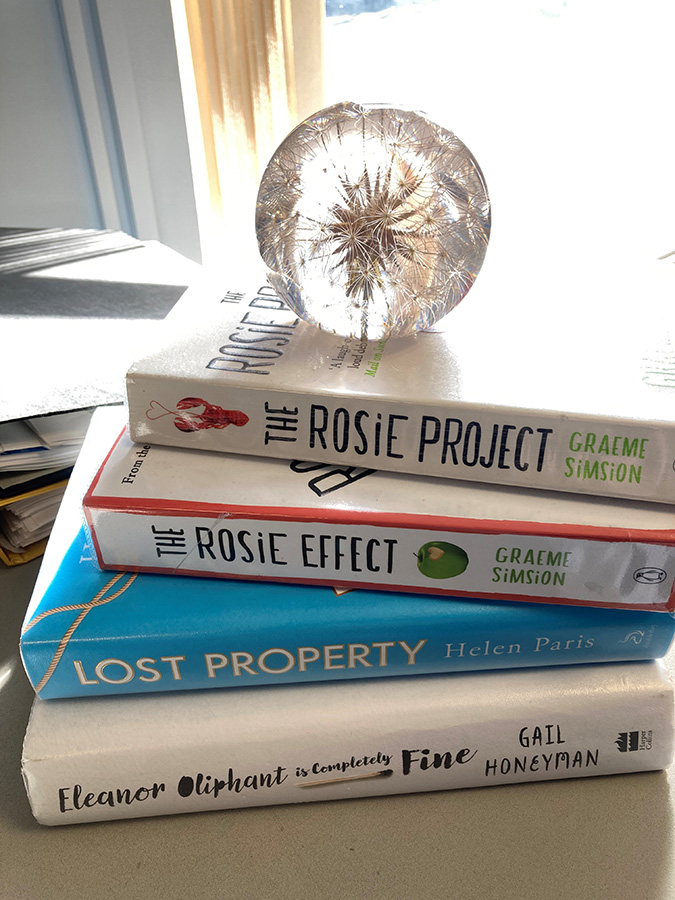 Happy Reading!