The Guilty Mother by Diane Jeffrey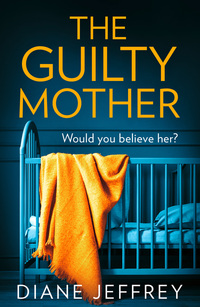 Borrow book
Borrow eBook
Really enjoyed this book and was gripped the whole way through. Lots of plot twists, that make the outcome very hard to guess.
Melissa went to prison for murdering her baby daughter Ellie, Ellies twin Amber had died of supposed cot death a month previous. Melissa is now appealing this as new evidence has come to light.
Melissa is very reluctant to do so, and it is her ex-husband Simon that pushes her to do it. He says their teenage son Callum needs her be home. The twin's dad Michael believes she is guilty and wants nothing to do with her.
Jon and Kelly are reporters trying to find out the truth and along the way discover a lot more, about other people involved. Jon has his own personal battles that make this case harder for him.
I loved the plot twists and the unexpected surprises, so I really was intrigued as to what would happen next, would Melissa get out, was she responsible for killing Ellie or who else was.
 Submitted by Steph