Joel M talks about the Magic of Reading


Published 19 Oct 2023
Photo: Blue Peter presenter Joel M is pictured with primary four children from Cookstown Primary School


On Love your Library Day (18 October) and as part of Book Week NI, Blue Peter presenter Joel M came to Cookstown Library to encourage local children to participate in the Blue Peter Badge for Reading.
Library staff and children from Cookstown Primary School heard Joel M talk about the Blue Peter Reading Badge whilst also discussing books, writers the children like and throwing in some tricks to add to the excitement.

Now in its eighth year, Book Week NI is a joint initiative between BBC Northern Ireland and Libraries NI and it is now supported by the EA, schools and the three local universities. The key focus for the week is to support reading and to help people of all ages to take time out and to pick up a book. This is particularly important for children and the event in Cookstown was a great opportunity to enthuse a new generation to keep reading.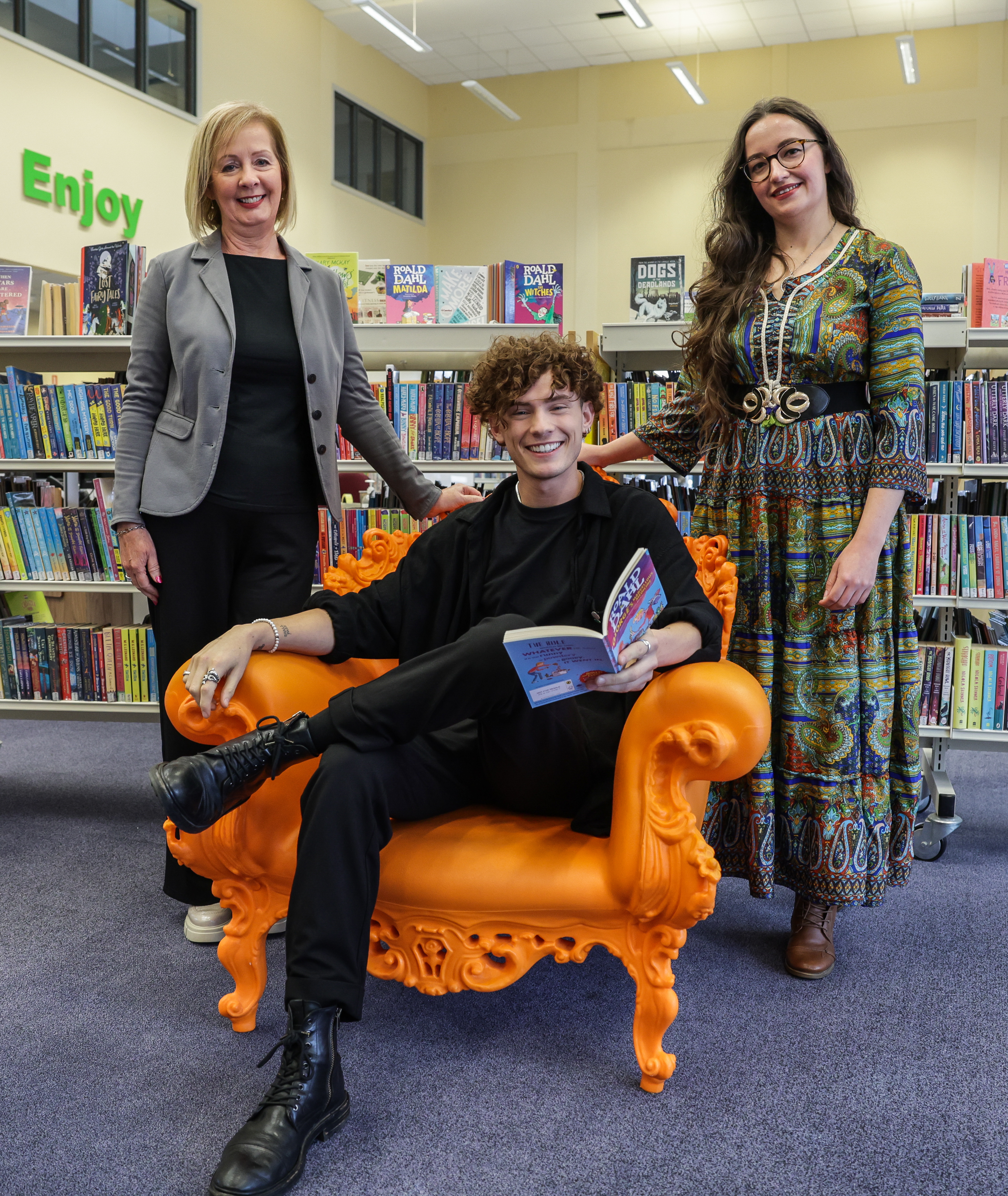 Photo: Blue Peter presenter Joel M is pictured with Libraries NI Area Manager Bernie McCann (left) and Cookstown Library Branch Manager Kendra Reynolds (Right)