New Chapter for Translink's Novel Journeys


Published 17 Oct 2023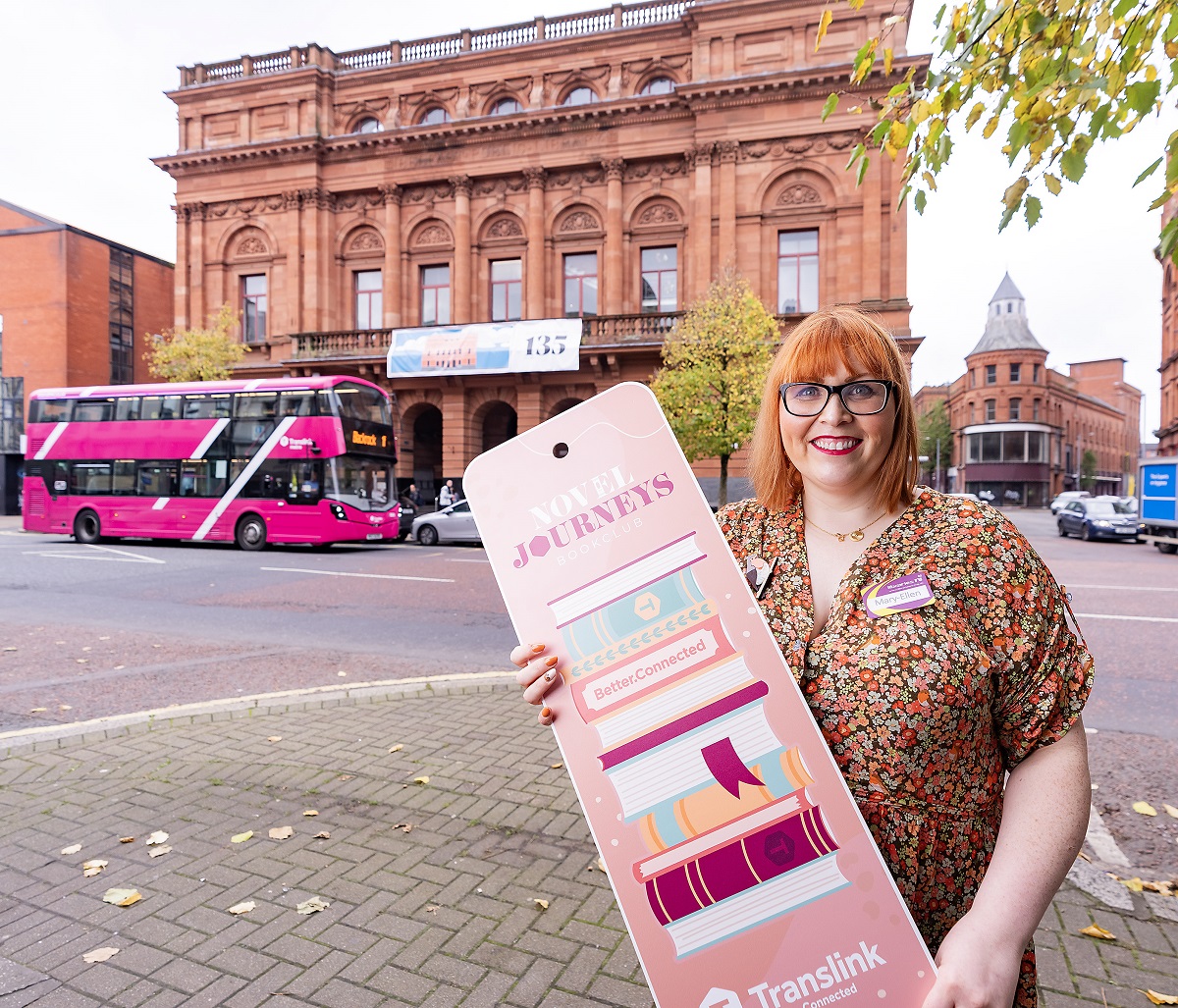 Translink's Book Club - Novel Journeys - starts new chapter with addition of Libraries NI as it champions sustainable reading habits.
To celebrate Book Week NI, Translink has announced the addition of Libraries NI as a partner for its 'Novel Journeys' book club, which encourages passengers to sit back during their journey and unravel in a range of riveting books for all ages.
In today's faced paced world, it can be hard to find time to relax and unwind. With this in mind, Translink is encouraging passengers to take a moment to themselves during their journey and enjoy the many benefits of reading.
Each month, in partnership with Libraries NI and independent bookstore, No Alibis, Translink will share the top book picks for both adults and children, as well as additional reading recommendations and a podcast.
The new partnership also reinforces Translink's 'Life Better. Connected' message, which highlights the role Translink plays in strengthening communities, supporting the economy, sustaining the health and education of local people, and making a real impact on climate change in NI.
Julie Reid, Deputy Head of Service from Libraries NI commented on the partnership:
"Libraries NI is excited to be involved in the Novel Journeys Book Club as there is a natural fit between travelling and reading for many. Nestled within local communities, the 96 public libraries across Northern Ireland are invaluable resources for those seeking to deepen their passion for reading in a free and sustainable way.
Libraries NI is dedicated to growing a love of reading and, by joining forces with Translink, we hope to encourage people to use their daily commutes to experience the joy of a good book, eBook or audiobook.
So, whether you find yourself on a train whistling through the countryside or on a bus navigating the bustling city streets, take a moment to escape the ordinary and get lost in the pages of a good book."
Speaking about the importance of the new partnership, David Cowan, Director of Commercial Operations from Translink said: 
"Novel Journeys is a great opportunity for passengers to unplug from their digital lives and use their bus or train journey to make time for themselves and unwind with a book. With library services available in communities right across Northern Ireland, this partnership with Libraries NI helps ensure that everyone has the ability to get involved and enjoy reading.''
We're looking forward to showcasing talented local authors, fantastic new titles and enjoying some great discussions with our new book club members. Whether you are borrowing a book from your local library, buying the books from No Alibis, or listening to an audio book, there are plenty of ways to get involved in the Novel Journeys Book Club.
Libraries NI provide a range of free services currently delivered through a network of 96 branch libraries, heritage libraries, mobile libraries, and a home call service. These branches are present across Northern Ireland to provide communities with everything from non-fiction, fiction and even audiobooks.
For further information on the Translink Novel Journeys Book Club visit follow Translink on Instagram and search for Novel Journeys.